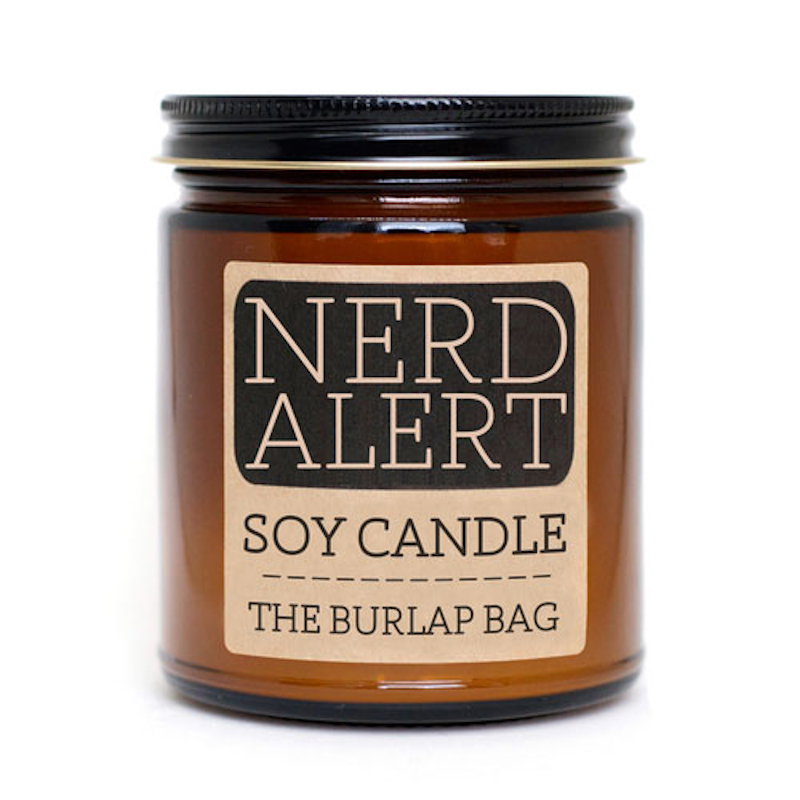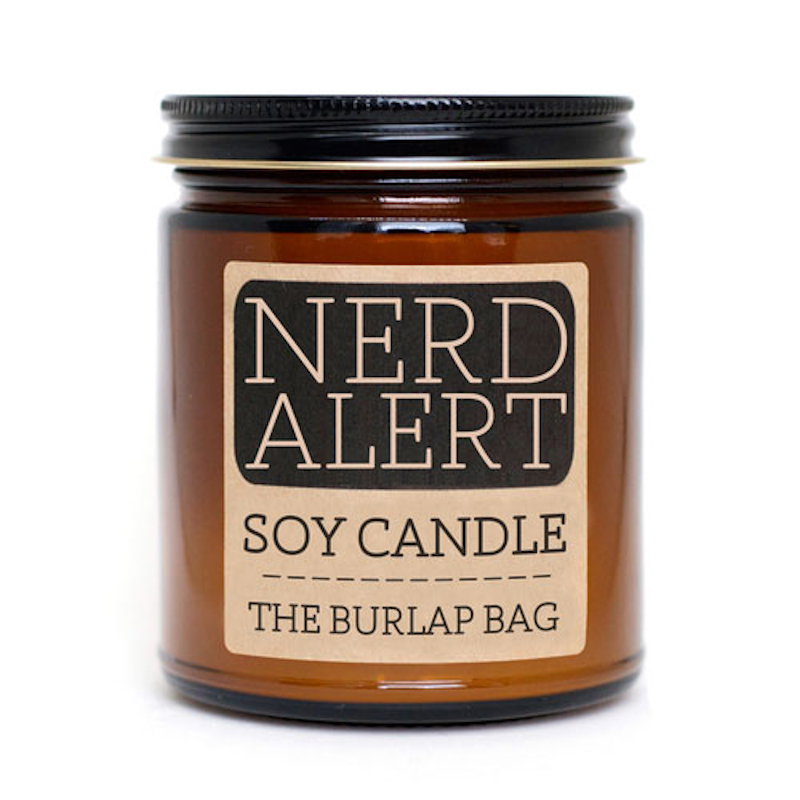 mini soy candles
the burlap bag
Each candle is in a 4oz amber glass jar with a black metal lid. They have a 30+ hour burn time and are made from all natural US soy beans. They are hand poured in Austin, Texas in small batches to ensure quality.
The soy used is made from 100% natural soybeans. It's made in the US, is biodegradable, and free of pesticides/herbicides. The soy is GMO free and kosher certified.
The fragrances are also made here in the US and are phthalate free. The wick is lead free.
BAKED BREAD - This candle smells just like baked bread - delicious, warm, yeasty, buttery bread. Hungry yet?
BOSSY PANTS - This candle is an amazing combo of citrus, coconut, and cardamom. It's strong and sweet and a tad spicy -- like all bosses should be!
CLEAN FREAK - Sadly, this candle won't help you get any cleaning done since you'll just want to sit and smell it. Smells of rosemary and fig!
COOL AS A CUCUMBER - Smells JUST like fresh cucumber (not that super sweet cucumber melon lotion you used in the 90s.)
CRAZY CAT LADY - No, it doesn't smell like litter or fur. It smells like yuzu (japanese citrus).
CUDDLES - The scent is a nice mixture of amber, sandalwood, musk, and vanilla.
GIMME COFFEE - This candle will make your home smell like an espresso with a tad bit of sugar and cream - it might actually make you want more coffee though, it smells so good.
HIPPIE SCENT - Hippie scent -this candle smells just like incense - without the smoke! A little patchouli, sandalwood, citrus, and lavender.
LA-LA LAND - A scent of warm vanilla, oak, and cedar. A customer favorite! It'll make you daze off and day dream.
MERMAID MAGIC - this candle is scented like sea salt and driftwood. It's a perfect beachy smell for all those ocean dreams of being a mermaid.
MYSTERY SCENT - It's so good, but what is it?! You'll notice a few different notes each time you smell it. It's a tad grassy, a bit spicy, and yet soothing.
NERD ALERT - This is a perfect gift for your great nerdy friends. Or maybe you're the nerd. Embrace it! It smells like apple pie (don't ask).
SLEEPY SQUAD - This has a lavender sage scent - perfect for some sleepy moods.
THE NOSE KNOWS - We should rename this Crack Candle; the ladies love it. It smells like satsuma & tropical fruits & goodness.
UNICORN PUKE - Smells just like cotton candy, of course! Everyone knows unicorns are made of rainbows and sunshine and sugar.
CHECK BACK SOON FOR ONLINE ORDERING!